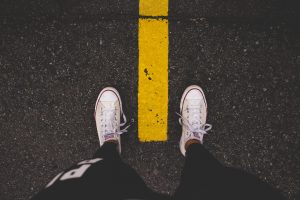 Experiences from our past stick with us in ways that affect us in the present. We are all products of our past experiences, to some degree, either for good or ill. We may have forgotten many of our formative life experiences but they, along with experiences from our recent past, have left internal imprints through which we experience the world around us presently.These imprints are not just in memories surrounding our past, they also have a physiological effect on our body chemistry.
Brain Body Learning
Our brain is continually learning and directing our body based on the information it takes in and processes every second of every day. As a result, body chemistry is continually responding and adapting to the signals it receives from the brain, releasing stomach acid in preparation to eat, reducing body temperature in preparation for sleep. The brain creates neural pathways each time it learns something new. Through these pathways it directs our thinking and bodily responses. Once these pathways are established, the brain uses them to quickly respond to similar future experiences  directing the body to anticipate what is about to happen next, releasing hormonal and chemical changes in the body to prepare for what is coming.
Triumphant vs Traumatic Responses
Pleasant and unpleasant experiences alike hold the power to affect us in real time, based on what our brain has learned from the past. Anything that reminds us of previous experience – no matter how tenuous – releases the same cascade of chemical  responses within us. That's why we feel good when we see a smiling face, or in the presence of someone we love. These feelings are the result of our brain remembering good things from our past experiences.
We all experience this at times, for example, a scent, sight or sound that evokes memories and feelings from our past. The scent of freshly baked bread reminds me of my grandmother, because her kitchen often smelled of baking bread; the smell of paint reminds me of hot summers working for my father and grandparents and the positive feedback they gave me about my ability to work hard.
Businesses cash in on this in a positive way, for example, there is a chef who makes ice-cream that smells of forest floor dirt (he actually adds distilled dirt to his recipe) in the hope of evoking in his diners positive associations of rain drenched forest walks from their past. But what if our memories of being in the forest are not pleasant? What if we were bullied or abused, or even, heaven forbid, raped in a forest in the past? What if eating the ice-cream triggers the brain and body responses from the past trauma, evoking flashbacks to the incident and feelings of anxiety, sweating, a racing heart, fear, anger, irritability, insomnia, and guilt? We would likely call this a post traumatic stress response, or, if these responses are chronically affecting life now, we might call it post traumatic stress disorder, or, PTSD.
Post Traumatic Stress Therapies
People suffering the effects of trauma and PTSD often seek help from a therapist, and rightly so. Feeling supported is one of the best predictors of positive outcomes in recovering from trauma. However, according to trauma expert and psychiatrist, Bessell Van Der Kolk, talk therapy does not go deep enough to correct the neural changes in the brain that were caused by its response to  the initial trauma.
EMDR In Trauma Recovery
EMDR, an acronym for eye movement desensitization and reprocessing, was developed by clinical psychologist Francine Shapiro in the 1980s to help people recover from trauma. EMDR works by stimulating the right and left hemispheres of the brain simultaneously. This enables the mind to reprocess the trauma, effectively rewiring the brain's neural pathways to downregulate from a state of stress and hypervigilance with its attending chemical responses in the body.
EMDR  effectively relieves symptoms of trauma in just a few sessions enabling people to re-engage in more normal living. The mechanism by which this works is largely unknown. One theory is that the stimulation enables the brain to enter a similar state to when it is dreaming. This facilitates creative connections across neural pathways that allows the trauma to be put into the person's larger life context, meaning that although the memory of the event is still accessible, it does not produce all the negative and overwhelming feelings as before.
Could EMDR Help You?
If you would like to find a therapist to help you navigate trauma and anxiety I would love the opportunity to be a part of your personal journey. Call me now for a free 15 minute consultation or book an appointment. You can also learn more about me on my website. Whatever you decide to do, I am hoping that you find a deeper peace in these times.
References
Bessellvanderkolk.net. besselvanderkolk.net/index.html.
Bonham, Lizzy. "What is EMDR?" Lizzybonham.com, edited by Lizzy Bonham, Lizzy Bonham, linzybonham.com/what-is-emdr/.
Bullard, David, editor. "Bessel van der Kolk on Trauma, Development and Healing." Psychotherapy.net, www.psychotherapy.net/interview/bessel-van-der-kolk-trauma.
"EMDR Institute Inc." EMDR Institute Inc, www.emdr.com/.
Morabito, Greg. "'Chef's Table: Pastry' Recap: Jordi Roca Turns Dirt into Dessert." Eater.com, 13 Apr. 2013, www.eater.com/2018/4/13/17223238/chefs-table-pastry-jordi-roca-recap-episode-3.
"Post-Traumatic Stress Disorder." NIMH, Feb. 2016, www.nimh.nih.gov/health/topics/post-traumatic-stress-disorder-ptsd/index.shtml.