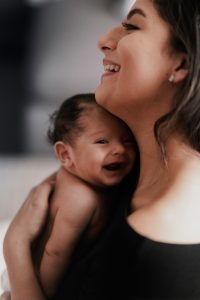 I have spent my life helping people in their relationships with others. The essence of what I do is either help humans improve the relationships they are currently engaged in or help them form better relationships. I believe we are designed to connect and relate with others and this mechanism in us can be negatively impacted in our early childhood.
If you were to pin me down and ask what is the most influential research and counseling orientation that I follow, I can easily say Attachment Theory. Attachment theory in very simple terms is that our current way we relate to the world (both positively and negatively) has a connection to how we attached (well or not) to our early attachment figures (our parents, siblings, and other family and community around us).
I rarely share scholarly articles because they can be rather dull and tend to turn people away from the topic at hand. But I found this article on Dr. Dan Siegel's website and I admire his work. While you are on his website be sure to check out some of his books on neuropsychology and how our brain develops over time. For now, if you want to do a little deep dive into Attachment Theory then read this article. If you have more questions about this theory and want to examine your own attachment history and how that impacts your current relationships then click the link above to schedule a consultation and let's get started.