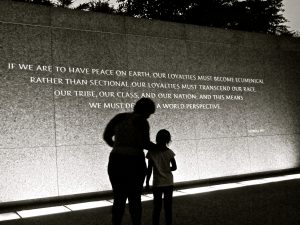 Every therapist studies and ultimately accepts a Code of Ethics that has been carefully crafted over the years and is meant to protect our profession but most of all to protect our clients. We adhere to the same standard as medical professionals which means that we are mandated to "Do no harm" to anyone regardless of their race, ethnicity, national origin, indigenous heritage, immigration status, gender, gender identity, gender expression, sexual orientation, religion, age, disability, socioeconomic status, or marital/relationship status.
Code of Ethics – Click here for the full code
1.1 NON-DISCRIMINATION: Marriage and family therapists do not condone or engage in discrimination, or refuse professional service to anyone on the basis of race, ethnicity, national origin, indigenous heritage, immigration status, gender, gender identity, gender expression, sexual orientation, religion, age, disability, socioeconomic status, or marital/relationship status. Marriage and family therapists make reasonable efforts to accommodate clients/patients who have physical disabilities.
1.2 HISTORICAL AND SOCIAL PREJUDICE: Marriage and family therapists are aware of and do not perpetuate historical and/or social prejudices when diagnosing and treating clients/patients because such conduct may lead to misdiagnosing and pathologizing clients/patients.
This means therapists must not discriminate against anyone regardless of whether we agree or disagree with where they are in life. As a therapist and a human being, I strive to uphold this ethical code.
Who is your model?
I've also served as a pastor and as a chaplain taking care of others' spiritual and emotional needs. I follow Jesus who taught us to love and accept ALL people. This isn't always an easy thing to do but Jesus did it, he modeled it, he lived it and his words encourages us to do the same. There have also been many other great models of this philosophy throughout the ages and in our current times too.
With all that has happened in the past few months, people of faith and mental health professionals are (and should be) on the front lines of this pandemic and the racial strife going on in our country. As a pastor and therapist, I have learned one fundamental truth and that is humanity is broken and in need of healing.
It's the Journey
In my current role in life as a husband, father, friend, son, therapist, pastor, chaplain and world citizen, I feel that I cannot and should not sit back and do nothing. I especially do not want to just talk about it. I envision a world where there is peace but I also feel that we will never fully achieve this. I don't think it is about achieving perfection but rather we need to be striving TOWARDS wholeness while focusing on the journey, not the destination.
What motivates behavior?
In my practice, I work towards achieving equality with all people and promote loving relationships and emotional health. My heart has been broken in the past week seeing what happened to George Floyd and many others and seeing the protests triggered by this most recent flagrant disregard for a black life. I yearn to see our country be a safe place for all people regardless of the color of their skin.
As a therapist, I teach every client about the Cognitive Triangle to help them understand how our behavior is motivated by our underlying thoughts, beliefs, and emotions. When I see protests (violent or peaceful), I understand and empathize with this behavior (while not necessarily condoning it) because I know it comes from a deep place of anger, rage, and injustice.
As a white person and therapist I cannot be silent. While at a peaceful protest last weekend in my hometown, I was moved by one particular sign that said "White silence = Violence." This statement moved me to write this blog and to begin to do something rather than say nothing.
Fragile Fridays
In the coming weeks, I will post an invitation to a free online focus group on race, particularly what white people can do to develop an antiracist mindset. This group will read from the book White Fragility – Why It's So Hard for White People to Talk About Racism by Robin DiAngelo. I encourage you to purchase the book now if you would like to join me on what I'm calling Fragile Friday – Let's TALK about racism and DO something about it. Check out Robin's lectures on Youtube to learn more. My goal is not to have a forum where we argue or defend our positions or speak against the words and actions of others but rather enter into a PRODUCTIVE dialogue.
Civil Rights are for Everyone
I grew up in the 1960s and what moved me the most as a young child is when I saw images of white people marching together with black people. These protests ultimately moved the government to sign into law the Civil Rights Act of 1964. The Act outlawed discrimination on the basis of race, color, religion, sex, or national origin, required equal access to public places and employment, and enforced desegregation of schools and the right to vote. What can we do now to uphold these great sacrificial protests and the legislation it created?
Have faith
My prayers go out to you during this time. I know it is a difficult time for Americans but I also have faith and hope that something great is going to come out of this strife.
I conclude with the words of Jesus:
"Peace I leave with you; my peace I give to you. Not as the world gives do I give to you. Let not your hearts be troubled, neither let them be afraid." "Therefore, since we have been justified by faith, we have peace with God through our Lord Jesus Christ." John 14:27
Click here to sign up for the group and purchase the book
https://newroadscounseling.com/antiracism/
Click here to download a copy of the Cognitive Triangle.