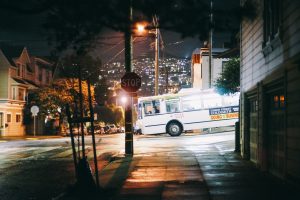 Are you tired of me talking about suicide prevention?
I'm not tired of talking about it because I know people who have lost their loved ones to suicide and it is the most painful event that can occur in anyone's life. I will never stop talking about it because I desperately want to see the suicide rate decrease all over the world.
Life is valuable
I really do believe that all life is precious and I hope and pray that today you hear these words – "You matter. Your life matters. You are here on earth for a purpose."
This weekend is going to be so special
As many of you know, I formed a team of 5 people to walk all night long in San Francisco this Saturday night (June 8, 2019). We are walking with thousands of others at an event called Out of the Darkness Overnight Walks organized by the American Foundation for Suicide Prevention who has the audacious goal to reduce the annual suicide rate 20% by 2025.
Catch the live stream this weekend on Facebook
I will be live streaming all night long this Saturday if you want to join us virtually. Sign up for notifications on my New Roads Counseling Facebook page. You can also sign up to be volunteer crew if you want to be a part of it.
By the way…
My amazing team of 5 people has raised $11,386!
I'm so proud of Team New Roads Counseling for crushing our $10,000 goal!