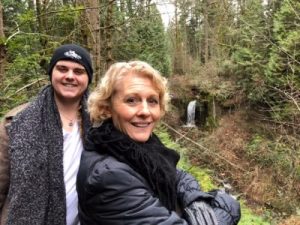 "1 in 5 children ages 13-18 have, or will have a serious mental illness." (found on www.nami.org)
I love to listen to talk radio. It connects me to the world outside the chatter of my own soul and sometimes I can be deeply moved by a story that I stumble across. This was definitely the case when I heard a mother speak about her son's struggle with mental illness.
As you listen to this mother talk about her son, please consider the people God has placed in your life including family, friends, co-workers, and even acquaintances. If you sense they are struggling there are so many things you can do for them. You can pray for them, you can smile when you see them, you can ask them how they are doing and really get ready to listen and not try to fix them, you can encourage them to seek help with a counselor, and the list goes on. Reach out to someone today who is struggling and be a beacon of hope for them.