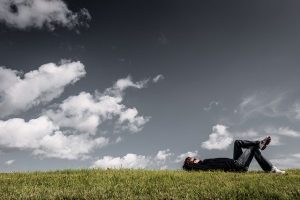 Forget about gratitude
Okay, I'm going to spare you the "think of three things you are grateful for" because it is what we hear about on every blog and Thanksgiving article written in this season. Not that it's a bad idea, but I have something else for you to try.
What might even be better than gratitude?
Although I think cultivating gratitude is one of the primary paths out of depression, anxiety and most mental and spiritual existential crises, recently I happened upon an article about the Dutch tradition of doing NOTHING. I encourage you to read it after you finish this blog. 
NIKSEN
When Americans hear the word "niksen," they might think of a negative period in our presidential history, however, niksen is a Dutch word that literally means "nothing" and there is a practice in Dutch society to spend idle time not engaging in creativity, looking at your phone, listening to music, work, or doing anything. 
Now if you know Dutch culture, they are not slackers at all, yet they still make time to just niksen. Americans are definitely not good at doing nothing. We feel that we have to be productive in everything and doing nothing signifies unproductivity and even laziness. I believe we must go against this cultural norm and learn to rest.
So as Thanksgiving approaches and you are inundated with cooking and holiday social gatherings, find a few minutes to niksen and enjoy how your mind will be freed up to be more productive and creative because you have taken time to relax and chill. 
A few ideas for your own personal niksen:
Lie in your bed and stare at the ceiling.

Stare at a plant and try to watch it grow.

Look out the window and watch the clouds go by.